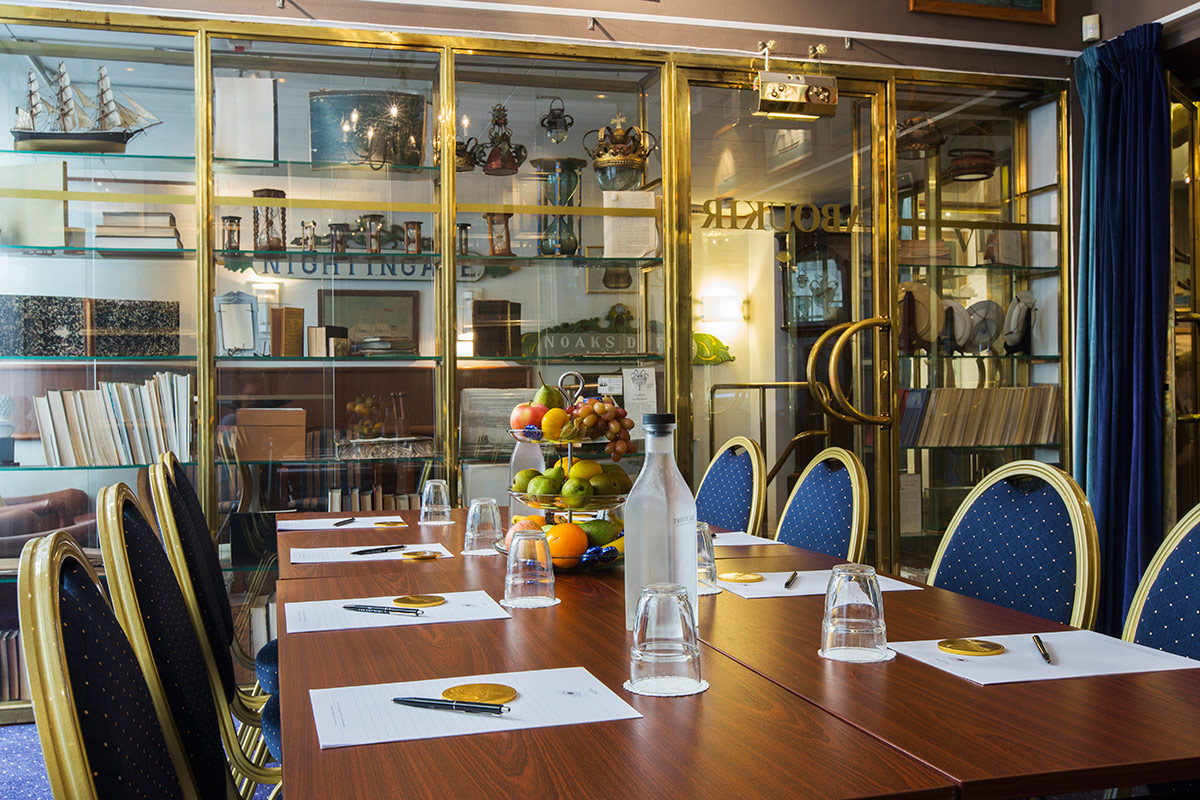 About Aboukir
The battle in Aboukir was one of Lord Nelsons most honourable victories, where Napoleon had to abandon his plans to conquer the Middle East. Perhaps it is the smell of victory that Lord Nelson felt in Aboukir that sets the mood…
Glass bookshelves frame the room with their log books and compass roses and inspire to a different kind of meeting. Only a glass door separates this small room from our largest, Victory. It is possible to rent them together, but you can also use Aboukir for smaller meetings since the room has two separate entrances.
Facts about Aboukir
Room size: 4,8*5,5 m (26 m2)
Floor plan
Theatre 20 seats
Boardroom 10 seats
Classroom 12 seats
U-shape 12 seats
Equipment
Whiteboard 1,95*1,26 m
Projector screen 1,50*1,48 m
LCD projector
Flip chart
Booking
Book your meeting directly here on the website. If your preferred date is not available, or you have any questions, please reach out to us by phone call or email.
Images