Lord Nelson Hotel
Lord Nelson is the naval commander's own little nest, a budget alternative that doesn't skimp on charm or homeliness. The hotel is located on the main street of the Old Town, Stockholm, and houses an incredible collection of marine antiques.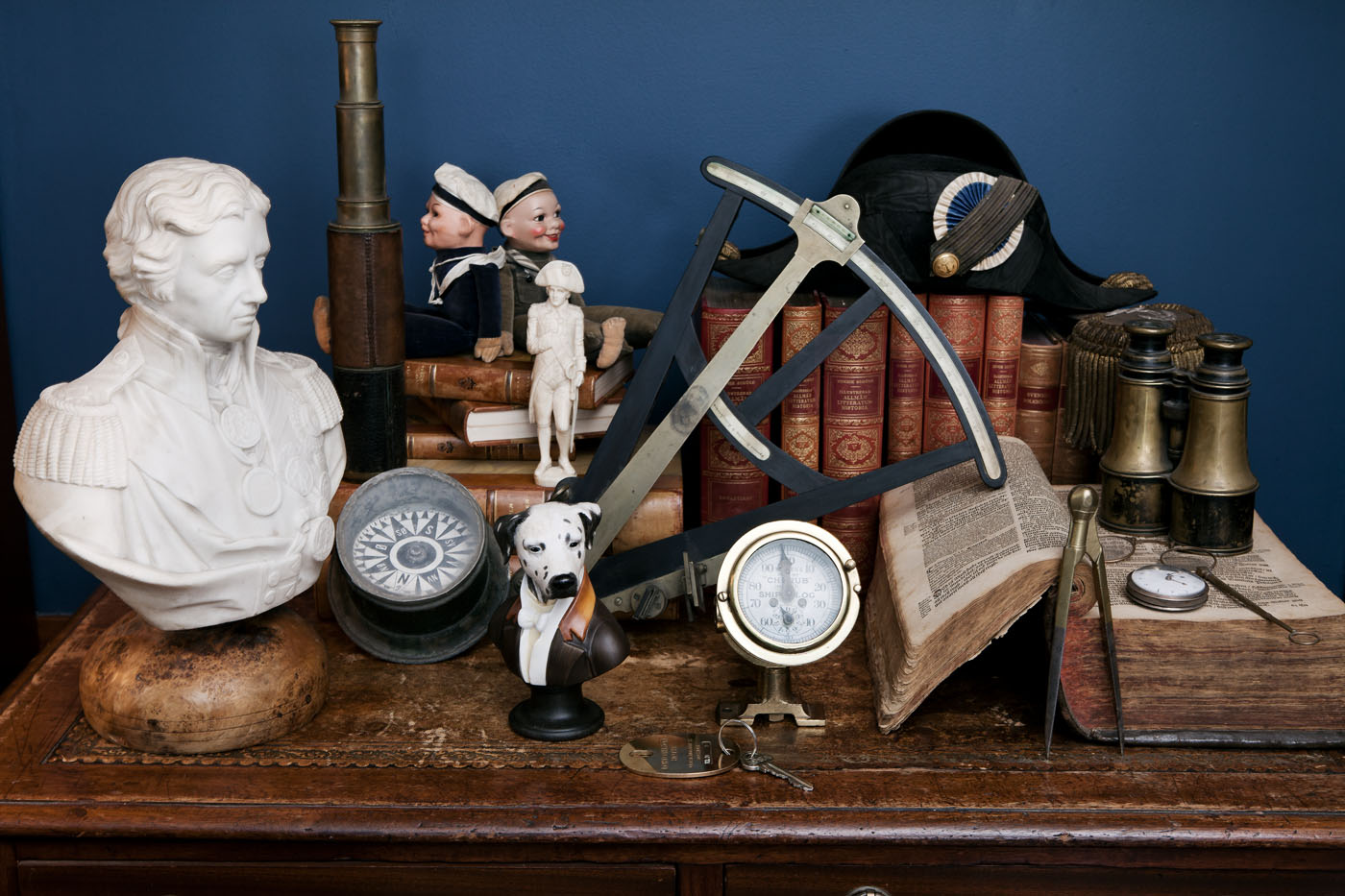 Our Rooms
At the Lord Nelson Hotel, the setting is of the maritime kind. The rooms feature sealed deck flooring, a ship valve and an exact model of the antique ship that the room is named after. The room categories are also named after and inspired by life at sea.
Welcome to find your favorite room!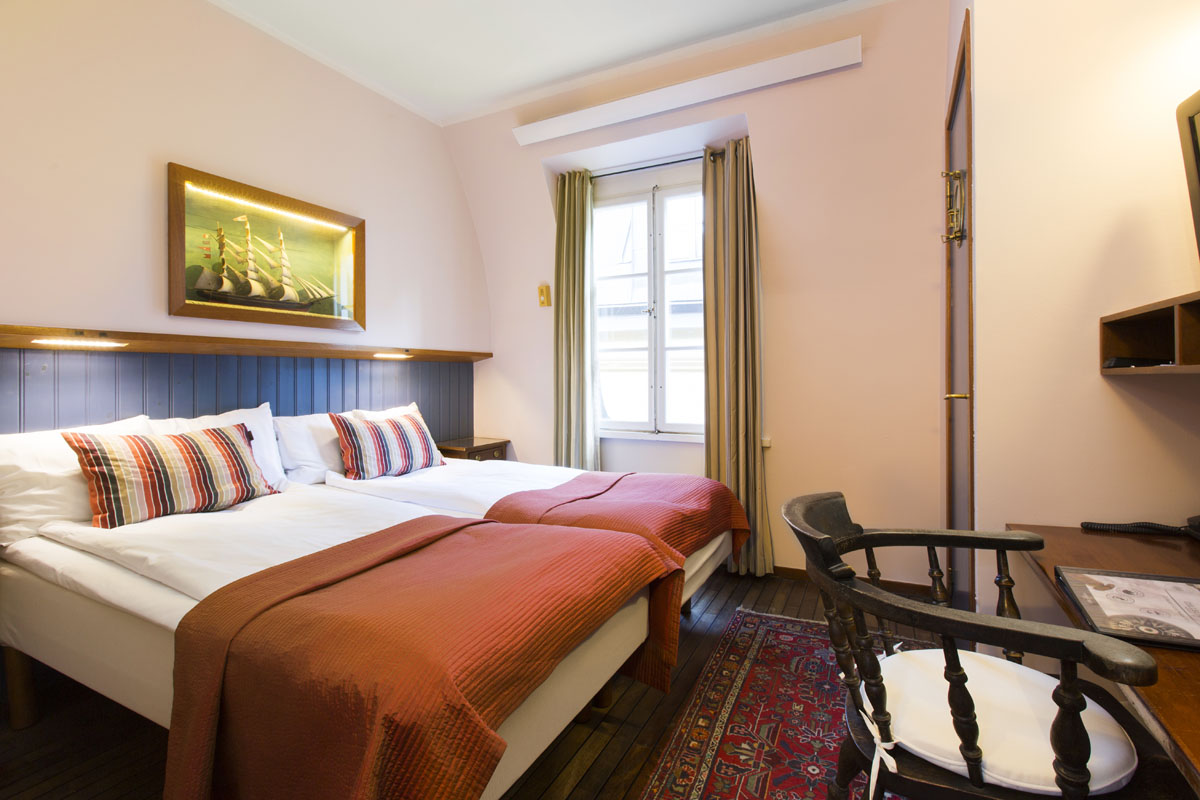 Restaurants in our Block
Around Victory Hotel, which is just around the corner, you will find our gastronomical block which has a lot to offer those who appreciate good food and drinks. Inside the hotel you will find our popular restaurant Leijontornet, our comfortable bar Tweed and the fusion restaurant Flickan x La Ragazza.
During the summer, instead you will find Vingården in the inner courtyard.
Welcome to read more and reserve your table here!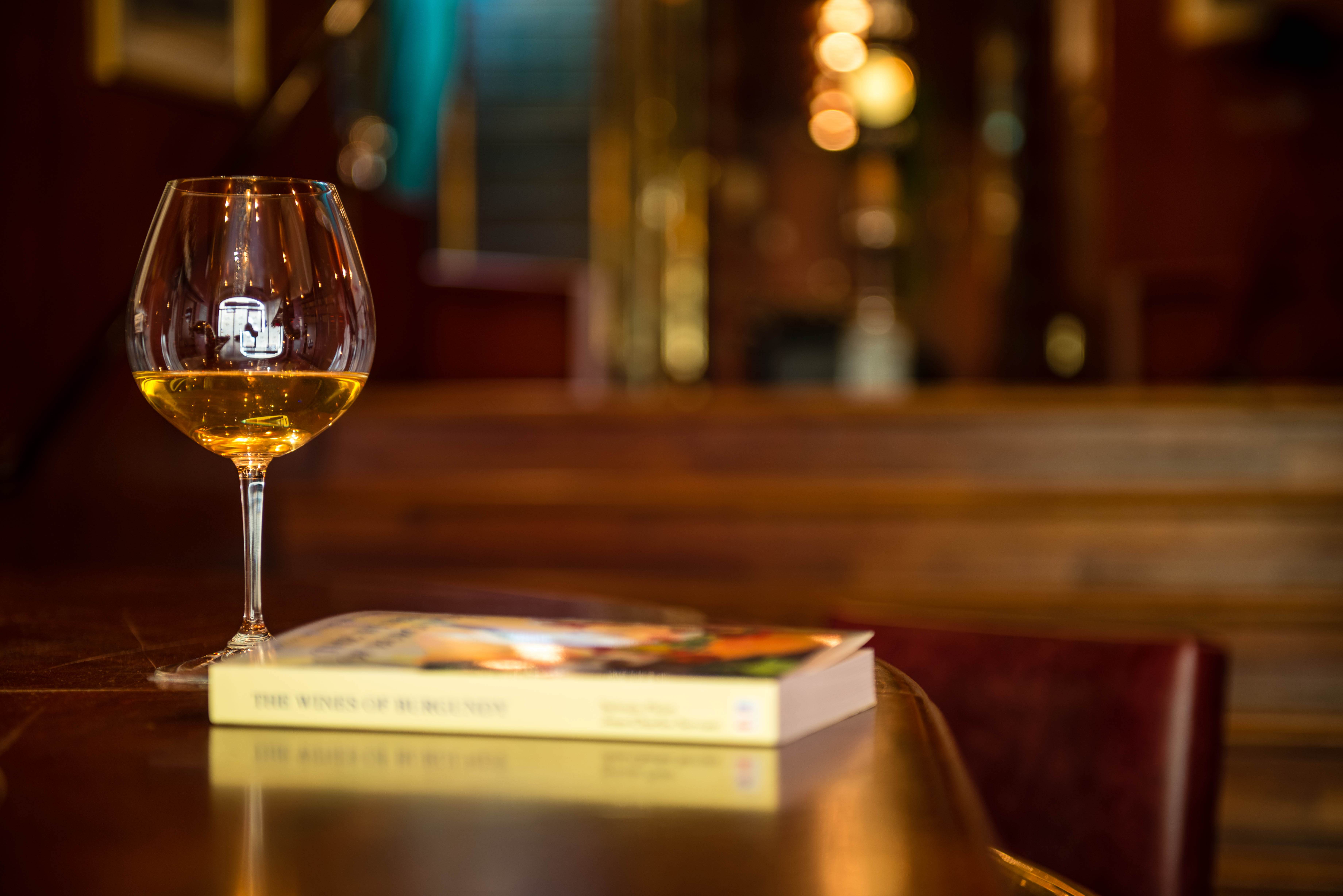 About Lord Nelson Hotel
The hotel has been receiving guests since 1974 and is named after Admiral Lord Nelson, one of England's greatest heroes of all time. This is not a random choice of name - the owners' love of the sea and all things maritime is visible throughout the hotel's interior. You will find yourself surrounded by a unique collection of marine antiques, passionately collected over half a century by the owners, the Bengtsson family. Lord Nelson is housed in a building that dates back to the 17th century and is reminiscent of an old ship. Barely six meters wide, the building on Västerlånggatan 22 in Old Town is undoubtedly the narrowest hotel in Sweden.