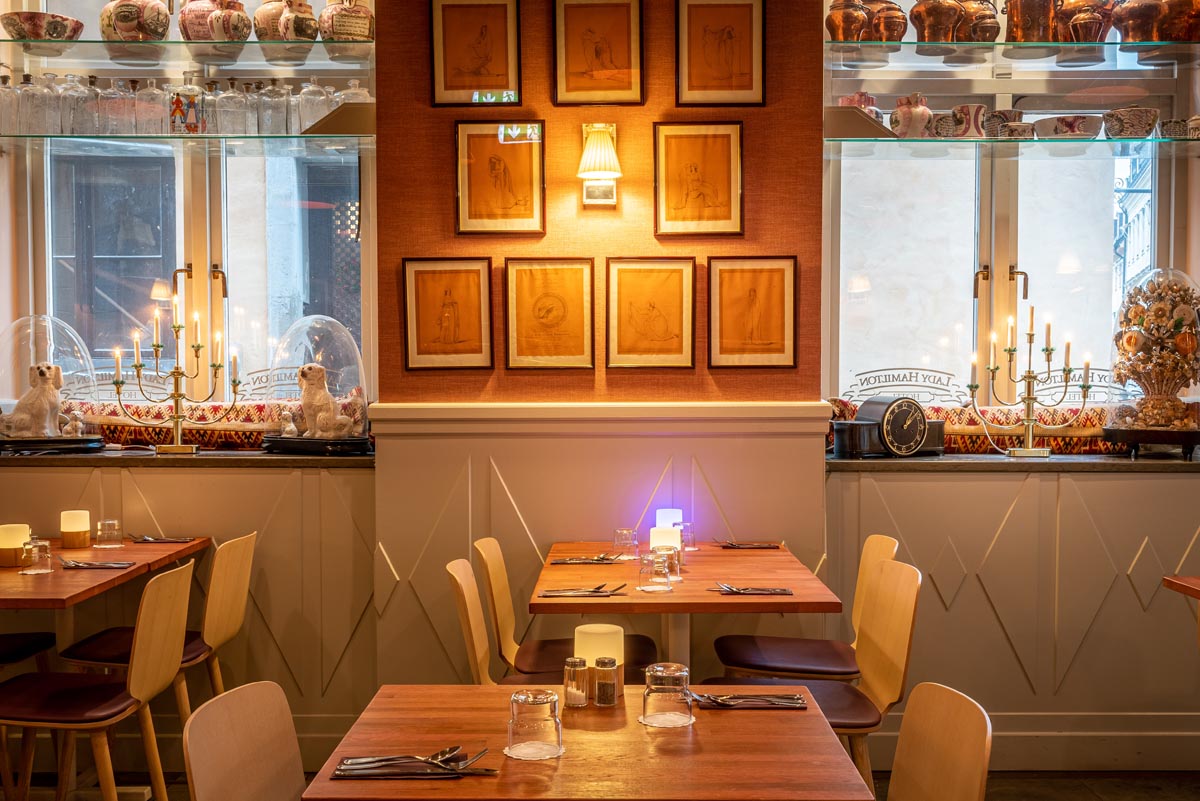 Afternoon Tea at Lady Hamilton Hotel
At Lady Hamilton Hotel we love Afternoon Tea, and we serve it in our romantic environment in the Old Town of Stockholm. We serve a traditional Afternoon Tea at the table on a three levels cake stand with two freshly baked scones, 3 finger sandwiches and 4 sweets / person. Tea will be served in a teapot at the table. A glass of well chilled sparkling wine or a non-alcoholic cider can be ordered as well.
Opening Hours 2023
Starting September 30th we are open every Saturday and Sunday. Welcome.
We have four sittings per day until December 17th.
12.00-13.30
13.00-14.30
14.30-16.00
15.30-17.00
Please make sure to make a reservation.
Prices
Afternoon Tea 295 SEK / person
Afternoon Tea with a glass of sparkling wine 415 SEK / person
Afternoon Tea with a glass of non alcoholic cider 335 SEK / person
Reserve a table
Phone: +46 (0) 8 506 401 04
Email: [email protected]
Gift Cards
A gift card for our Afternoon Tea is a popular gift.
Buy your gift card here - and you will have something to look forward to!
Information
We also offer a private room for up to 16 people. Please contact [email protected] for more information.
We have a designated dog-table.
Please inform us 5 days before arrival if someone in your party has a food allergy or intolerance.
We also accept special orders for larger parties Monday-Friday during the season.
Images of our Afternoon Tea