Service at Lady Hamilton Hotel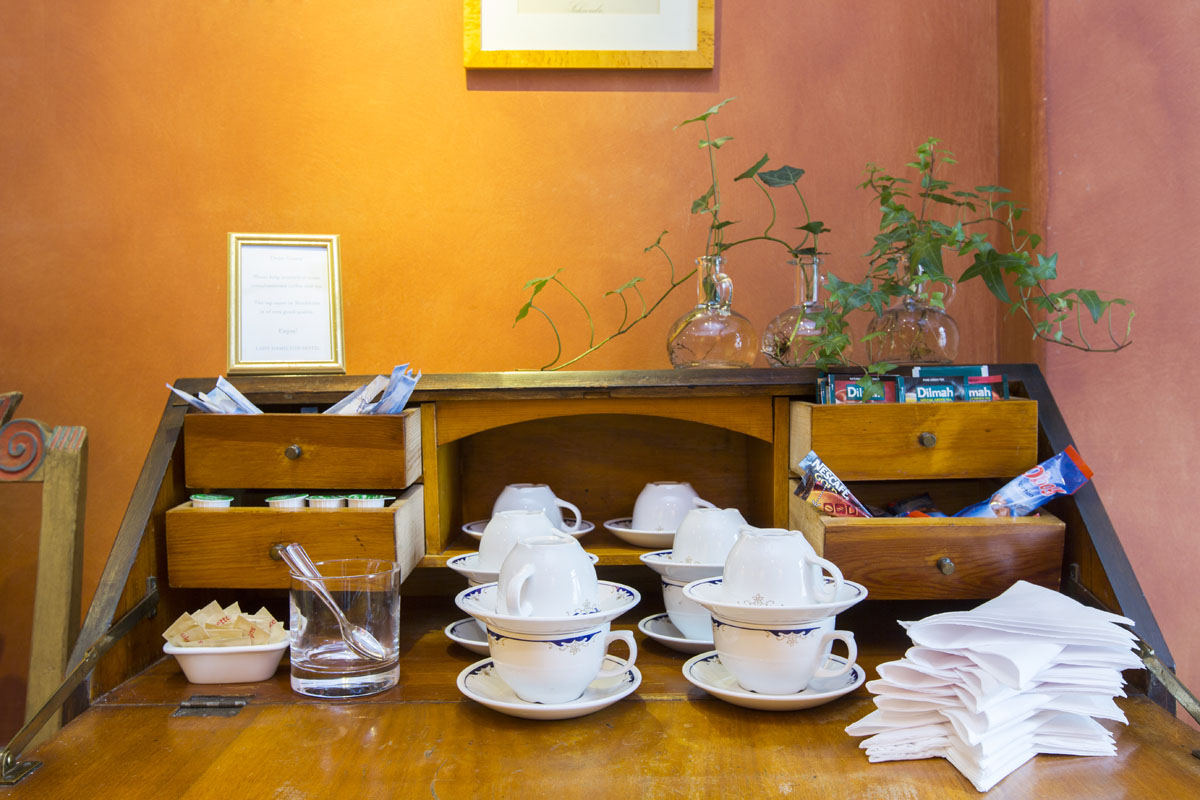 We Want You To Enjoy Your Stay ...
At Lady Hamilton Hotel we serve our guests complimentary tea and coffe, and you can find beverage stations on all the floors. Just sit down and relax in the corridor or bring the cup with you and enjoy it in your room.
If you are in need of ironing, we have an Ironing Station on the forth floor. We also offer Laundry Service, you can turn in your laundry to us at the Reception in the morning and we will have it returned to you the same evening. Our Front Desk staff can also assist with everything from booking a taxi or restaurant, to give you tips on excursions, sights and museums to visit.
Would you like to surprise your partner with a visit to our Sauna and Relax Department, a Fruit Platter or something special to drink upon arrival? We can assist you with all kinds of services, so do not hesitate to contact us if you have any inquiries during your visit!
Images