Service at Lady Hamilton Hotel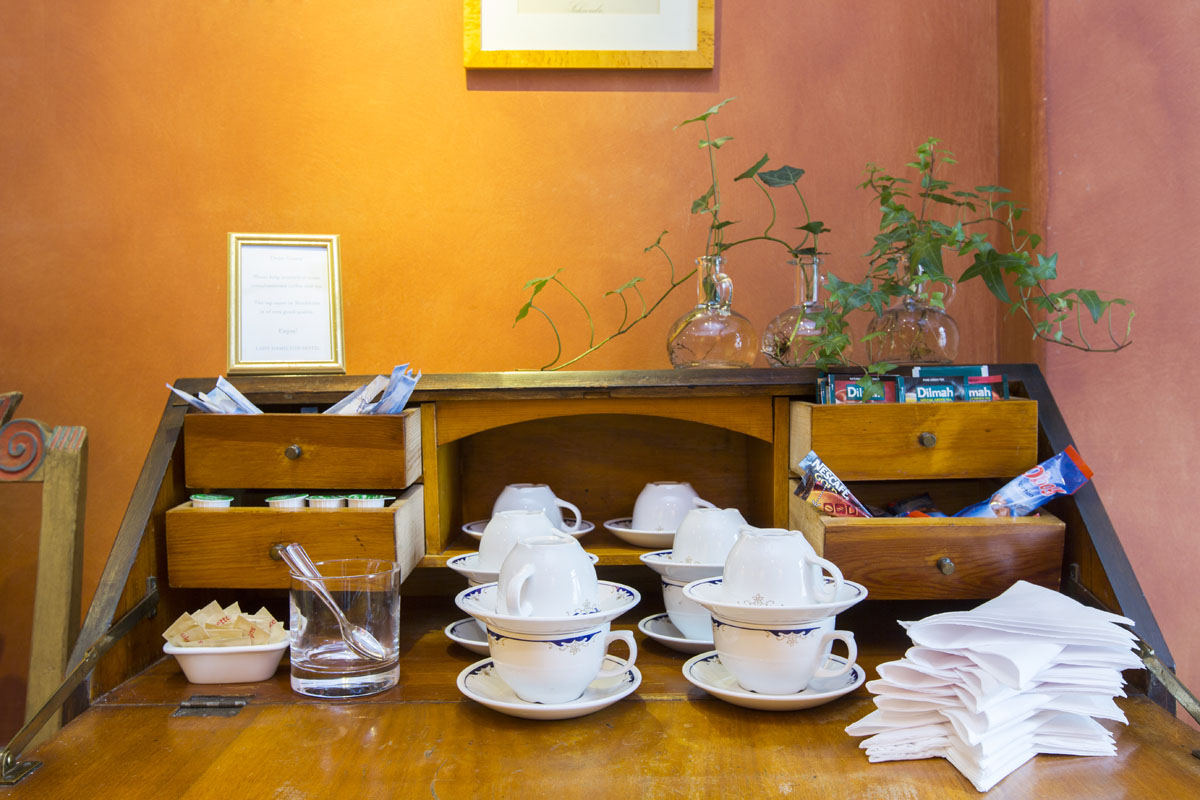 We Want You To Enjoy Your Stay ...
Check in time is 3pm and Check out is at 12pm.
Breakfast is served everyday between 7am and 10am.
Between 3pm and 7pm we serve complimentary tea and coffea by the reception.
If you are in need of ironing, we have an Ironing Station on the forth floor.
We also offer Laundry Service, you can turn in your laundry to us at the Reception in the morning and we will have it returned to you the same evening. Our Front Desk staff can also assist with everything from booking a taxi or restaurant, to give you tips on excursions, sights and museums to visit.
Would you like to surprise your partner with a visit to our Sauna and Relax Department, a Fruit Platter or something special to drink upon arrival? We can assist you with all kinds of services, so do not hesitate to contact us if you have any inquiries during your visit!
For the sake of the planet
Lady Hamilton Hotel is a small hotel that cares a lot about people and their fantastic planet. We would like to save our planets resources for many generations to come so we have decided to not automatically clean your room if you stay more than one night.
If you wish to have your room cleaned, please hang the sign "please make up my room" outside your door before 10 AM. There is no added charge for this service.
Thank you for your contribution.
Images