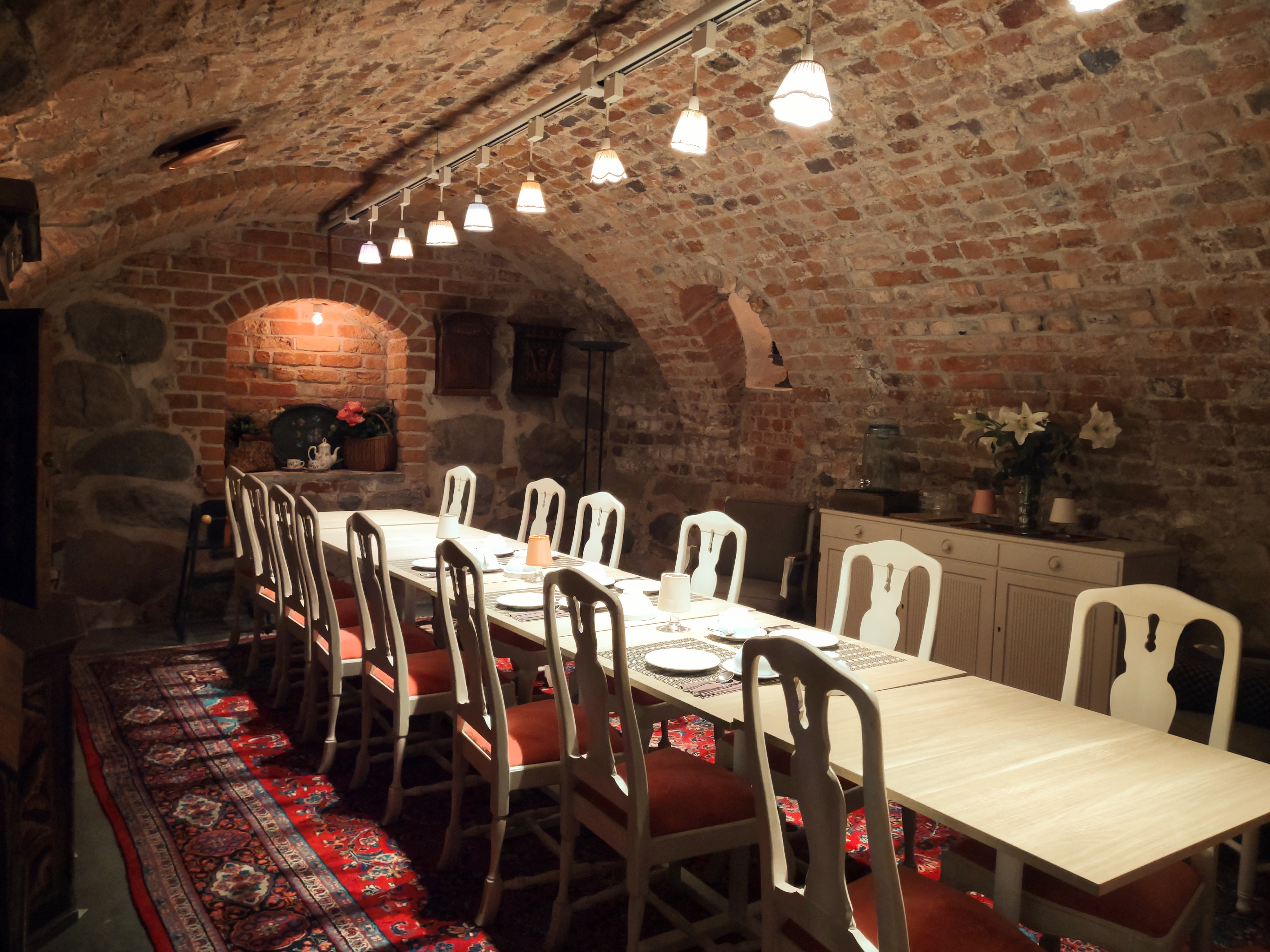 Conference at Lady Hamilton
One floor down from the front desk, you'll find this meeting room called K1, or more lovingly known as Hästhovsört ("Coltsfoot"). In the olden days, this room has been a potato and a coal storage room, but instead of storing things, it now has a goal opposite to it: contributing to the development of ideas and knowledge.
The meeting room has a boardroom arrangement and has for quite some time acted as a chambre séparée for our Afternoon Tea during the weekends, but now we're extending its use and accepting reservations for creative, focused or relaxed meeting on weekdays as well.
Facts about Hästhovsört
Room size: 23 m2
Floor plan
Equipment
TV-screen with speakers
Notepads and pens
Coffee and tea in the meeting room
Flip chart upon request
Booking
Call us on 08–506 400 20 or email [email protected] to book!