Find The Way to Lady Hamilton Hotel
How to Find Us
Lady Hamilton Hotel
Storkyrkobrinken 5, Gamla Stan
SE-111 28 Stockholm
T-bana (subway): Gamla Stan
Phone: +46 (0) 8 506 401 00
Fax: +46 8 506 401 10
Email: [email protected]
Bookings
Parking
Parking is limited in Old Town, but there is plenty of parking on Riddarholmen and Skeppsbron, as well as on Slottskajen. There is also a small car park at Slottsbacken in Old Town.
For more information about parking, please go to: www.stockholmparkering.se.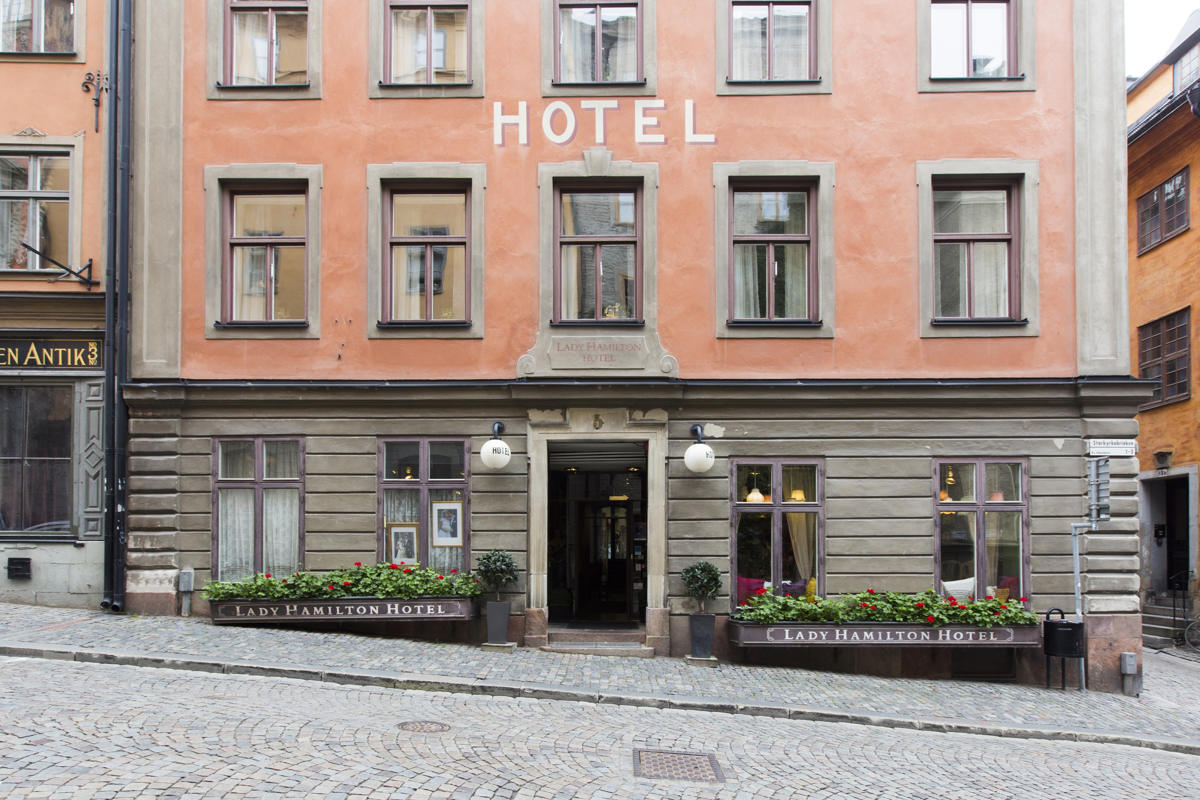 Driving in Old Town
Within Old Town, driving is not permitted from 11 AM to 6 AM every day. This means that cars can only drive right up to the hotel between 6 AM and 11 AM. During the rest of the day, Munkbron or Slottsbacken are the closest places for drop-offs or pick-ups by car or taxi, or Riddarholmen where there's parking spaces.
For mor information on the traffic situation in Old Town, see here. The image to the left is an adapted screenshot from the same link. The link shows an interactive map with added information in Swedish.
Blue lines: traffic not permitted 11-6 AM.
Purple lines: traffic not permitted 11-6 AM, transportation of persons with limited mobility excluded.