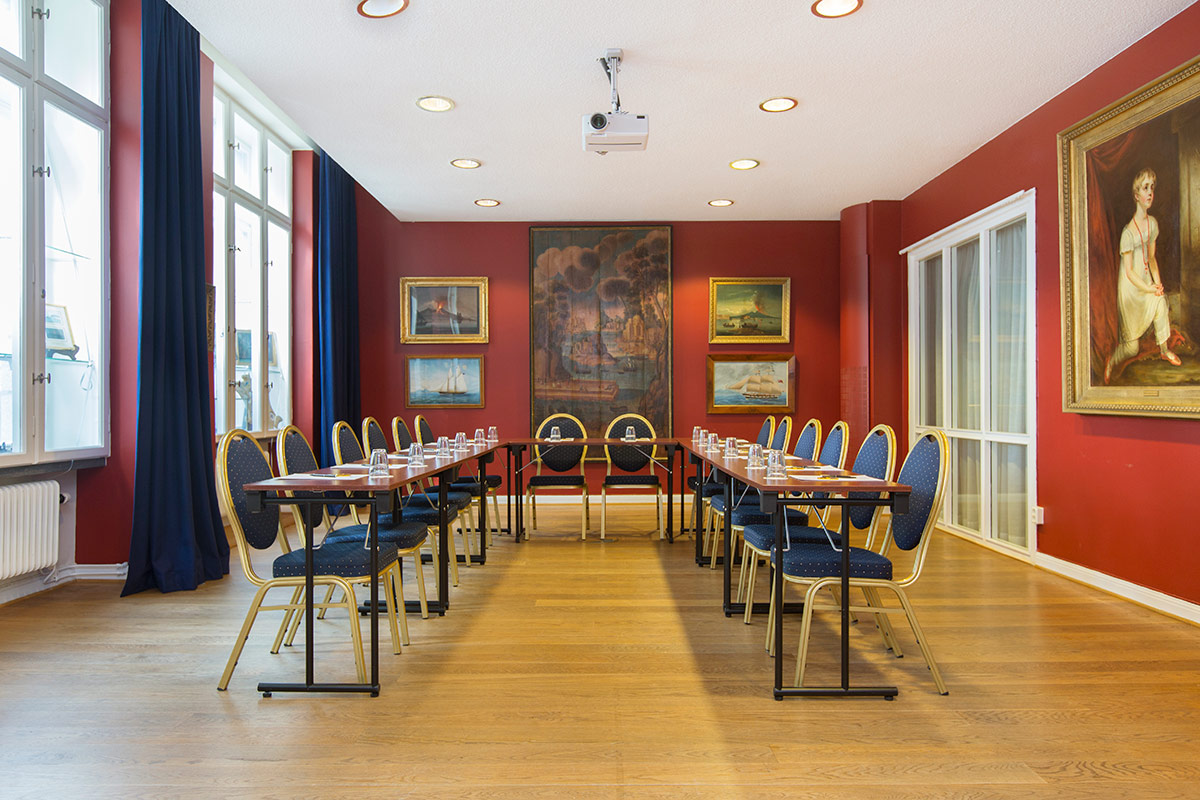 Naples
It was in Naples it all began, one of the world's most famous love stories – the one between admiral Lord Nelson and the married Lady Emma Hamilton. This conference room has love written all over it. It's bright and airy and has a selection of interesting paintings from Naples and Vesuvius on the walls. One of the paintings depicts Lord Nelson's and Lady Hamilton's love child Horatia, kneeling at her father's grave in St Paul's Cathedral in London.
Together with St Vincent, this is one of our most popular meeting rooms for medium sized groups. The room provides a generous space for the seating arrangement of your choice, daylight through one of the many windows and a quiet workspace.
Facts about Naples
Room size: 5,2*8,8 m (46 m2)
Floor plan
Theatre 40 seats
Boardroom 18 seats
Classroom 26 seats
U-shape 19 seats
Islands 26 seats
Equipment
Whiteboard 1,95*1,26 m
Projector screen 1,50*1,48 m
LCD projector
Flip chart
Hybrid meeting (camera, wireless microphones, speakers)
Booking
Call us on 08–506 400 20 or email [email protected] to book!
Images