Victory Hotel - History
The flagship of our small hotel chain is housed in this beautiful 17th century building which was owned by the Lohe family for many years. This is also where Sweden's largest silver treasure was discovered.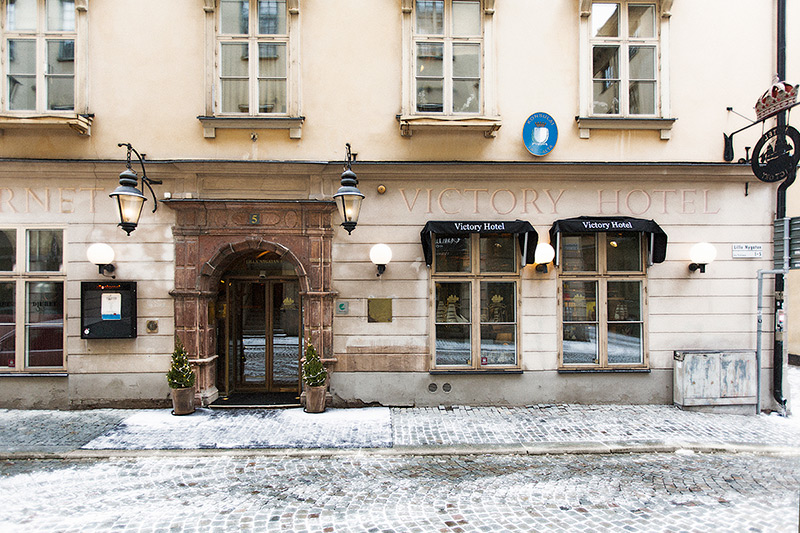 History
The Victory Hotel has many stories to tell, but the most significant one is probably the fact that historic relics still hide in the building. In our beautiful breakfast and conference room, remnants of Leijontornet can be seen, a tower that was once part of the defense wall in Stockholm in the 14th century. So while you enjoy the first meal of the day, take a moment to admire this unique and protected ancient monument, the only tower ruins that remain from the old city wall in our capital.
Sweden's Largest Silver Treasure – Lohe Treasure
Deep in one of the corners of the restaurant Djuret at the Victory Hotel, is where the Lohe Treasure was found. It was discovered by five workers in October 1937 during the renovation of the potato store, also housed in the building. The find contained 18,000 silver coins and 84 silver objects that had been buried there in the 18th century. The total value of the Lohe Treasure has been estimated at more than 100 million SEK and the treasure is now on display at the Royal Coin Gallery, just a few blocks away, and at the Stockholm City Museum.
Images of the Lohe Treasure