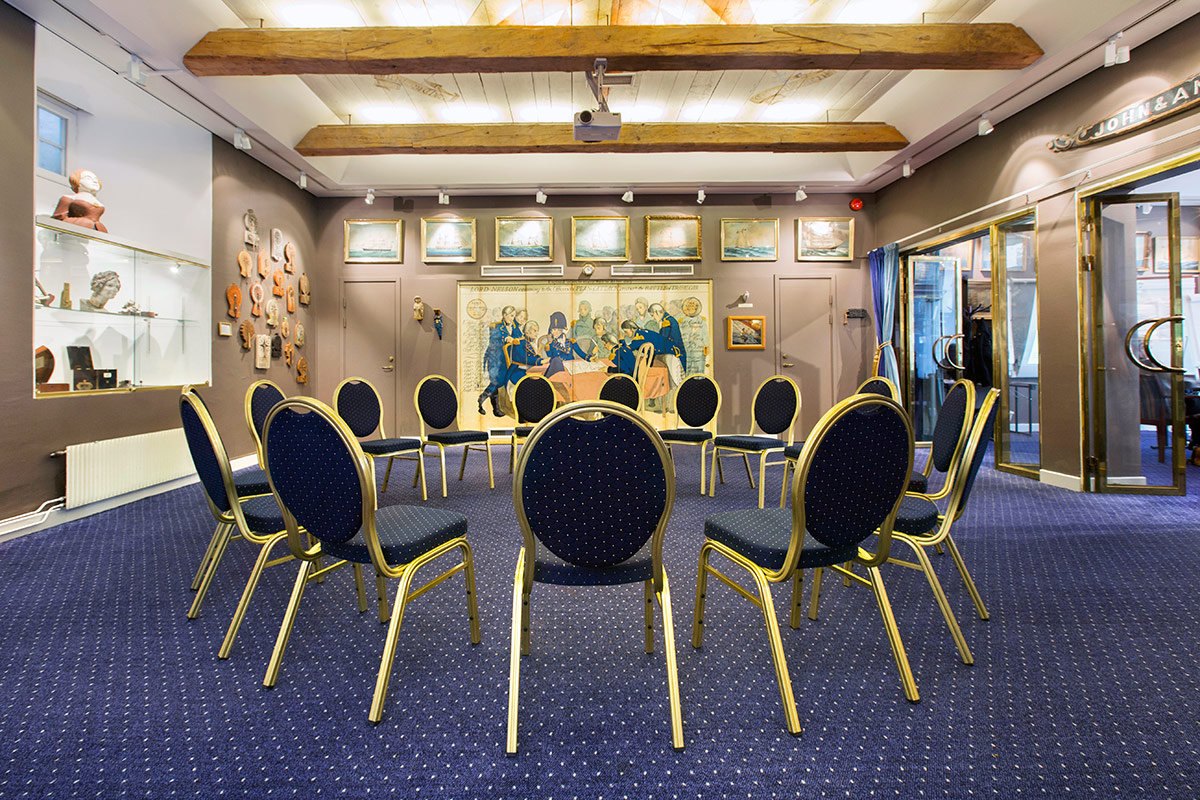 Victory
This beautiful conference room has a fantastic, hand painted ceiling displaying important events in Lord Nelson's life, and a mural depicting the scene where the famous naval commander plans his last battle.
The Victory room is our largest and most flexible conference room. The room is perfect for lectures, or a classroom seating where you and your colleagues can solves challenges together. The option of opening up the doors to the adjacent Aboukir room makes it perfect for receptions and exhibitions.
Facts about the Victory room
Room size: 7,0*7,5 m (53 m2)
Floor plan
Theatre 60 seats
Boardroom 20 seats
Classroom 45 seats
U-shape 24 seats
Islands 30 seats
Equipment
86" touchscreen with built in whiteboard application
Flip chart
Notepads
Pens
Hybrid meeting (camera, wireless microphones, speakers)
Booking
Book your meeting directly here on the website. If your preferred date is not available, or you have any questions, please reach out to us by phone call or email.
Images